The Refugi SIurana is an accredited information point for the Montsant Natural Park and the Sierra de Llaberia Area of Natural Interest. You will be able to find detailed information about the Park, general information about the region and other informative material to plan your stay and visit.
Plan of actions of the European Charter for Sustainable Tourism of Priorat.
Siurana is a privileged place, known for its historical past, the legends and mysteries that surround the town and its castle, but also for the diversity of outdoor sports that can be practiced.
You will find a charming village of cobbled houses and streets and the remains of the Saracen fortress: a spectacular viewpoint from where you can contemplate the marsh that extends at your feet and that with its clean and calm water offers us a lot of possibilities to practice water sports.
Siurana's environments will also fascinate us as we get closer. Rock fans will be able to enjoy numerous sectors in which to practice sport climbing at different levels of difficulty on good quality calcareous rock: a demanding and high- grade climb tight .
It also highlights the practice of hiking that will take us to discover privileged corners of great natural beauty, road cycling or mountain biking with different mountain passes , the trail running , etc.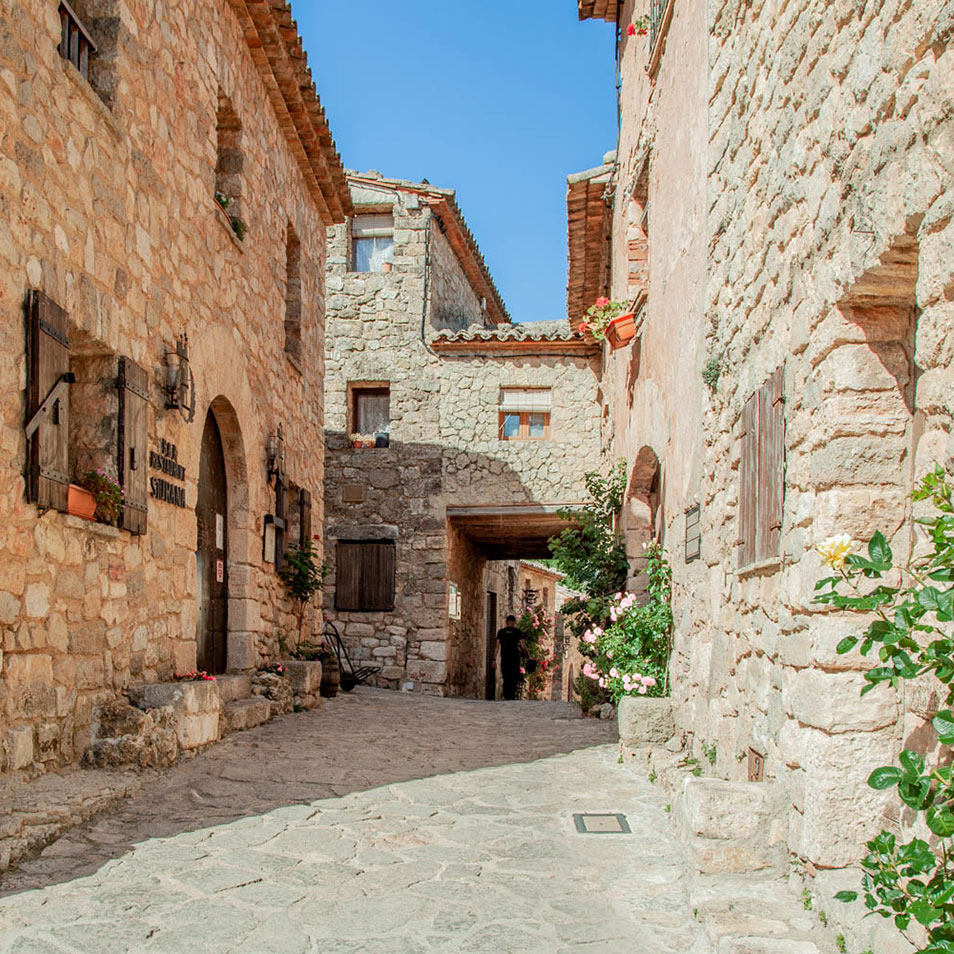 EN BLANCO
Family activities
Mountains love are transmitted from fathers and mothers to sons and daughters. For this reason, we believe that it is essential that from a young age and with their family they know the environment that surrounds us: to take care of it, respect it, understand it, etc.
In this section you will find proposals from excursions and leisure to more technical and sporting outings to be able to do as a family around Siurana.
Climbing
Look around you in Siurana and you can see great climbing routes. The rock that we can find in this area is spectacular and invites us to climb until the route is completed.
Hiking
There are many routes and itineraries that we can discover almost leaving the door of the Refugi de SIurana or that take us there after passing through landscapes that will leave us breathless.
If you want to know some selected corners, read on, you will surely love them: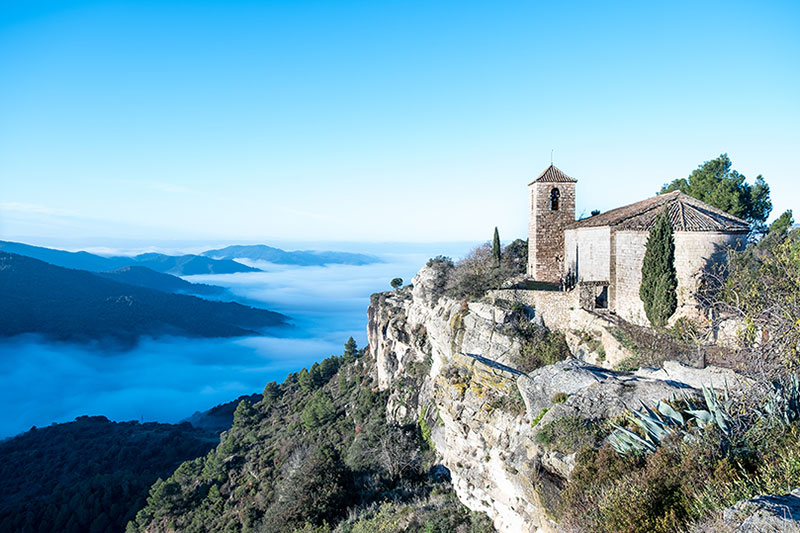 Siurana and its castle were the last stronghold of the reconquest in Catalonia , conquered in 1153, after the fall of Lleida and Tortosa.
Once you see the precipice that surrounds it, you can understand why it was not conquered for three centuries, why four-numbered horses were necessary, and why the end was so tragic.
The legend tells that "Abdelazia, the Moorish queen, before being subjected to the Christians, preferred to fall off a cliff with her horse. And the animal, in its useless resistance, left the imprint of its horseshoe marked on the rock forever". And with that leap the last Saracen redoubt in Catalonia disappeared.
In Siurana, its Romanesque church , dedicated to Santa Maria, and built between the 12th and 13th centuries, also stands out. Both the majestic cover and its sober and simple interior are worth a visit.