With special care and love in the kitchen, we work with local and km.0 products. We want our clients, in addition to knowing our mountains, to also know what is cooked in the surrounding towns, that is why we try to provide ourselves with all the products that are made. in an artisanal way in our area: the Tarragona countryside.
You will also find a careful selection of wines from the grapes that are grown in the surrounding rugged mountains and that make up the Priorat Qualified Designation.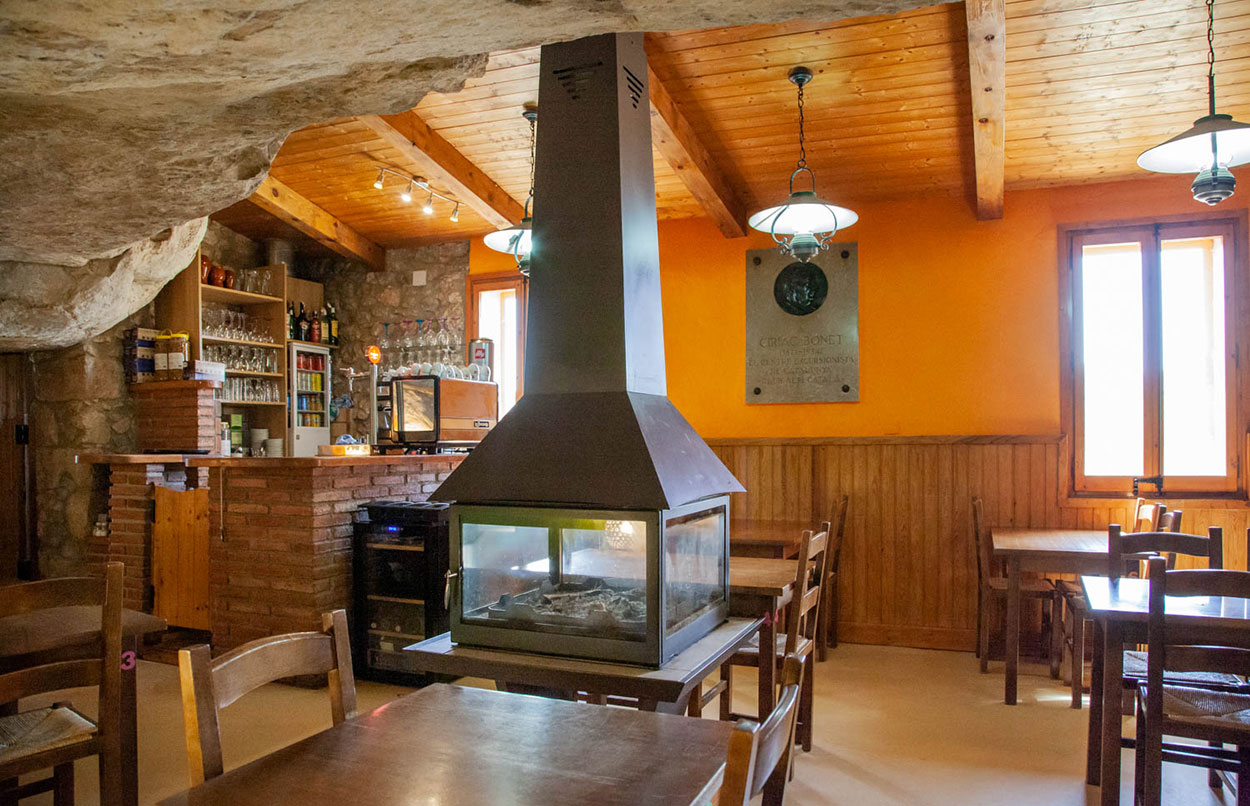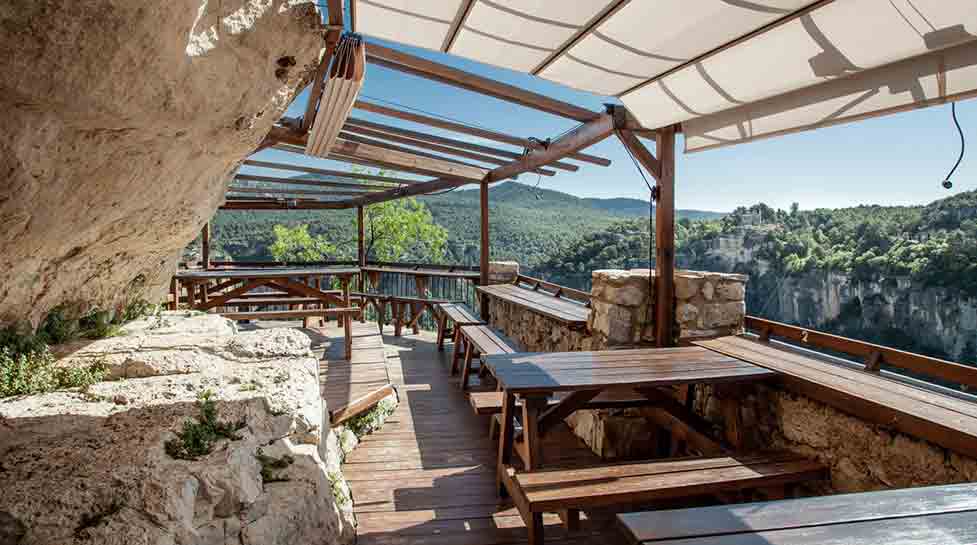 Behind the bar you will find Marc, Àlex and their team who will invite us to enjoy a fantastic time either inside the shelter carved into the rock , or on the impressive panoramic terrace .